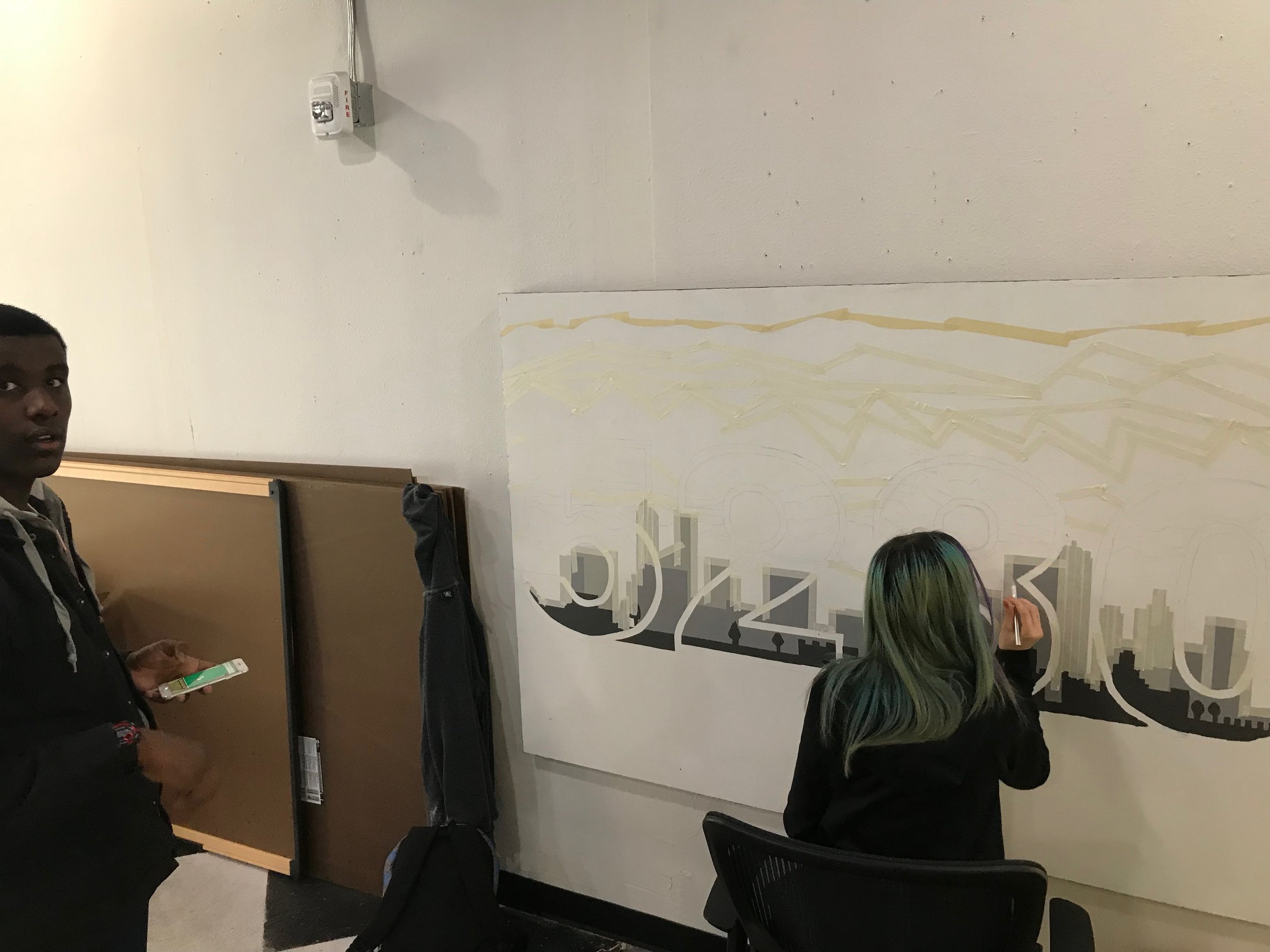 Students in the MultiMedia classroom spent the greater part of the semester learning how to work between digital tools like Photoshop, Illustrator, iMovie and GarageBand while also working with more traditional tools like paint, graphite and collage. Students curated an art show that showcased high quality work that was made in their first semester at 5280.
What does a professional art show look like?

How do you maintain an art studio?

How do you make money from your art or designs?
Become proficient in Photoshop, Illustrator, and other Adobe Creative Suite applications.

Learn the basic elements of composition, artistic technique and expression.

Create a student art exhibition that has high quality work and is installed professionally.

Learn the benefits as well as limitations of turning digital work to physical print by working with a large format printer.